Post by concrete1992 on Mar 13, 2018 6:55:47 GMT -5
300. Sho Tanaka (5 ballots, 138 points)
High Voter: Siobhan de Havilland (42)
"Surprisingly decent resume, surely to be boosted by Roppongi 3K stuff in the last 3 months of the year. Obviously spent most of his time in pretty meaningless ROH matches, but also got over to RevPro, WCPW, Chikara, HOG, that Bulletproof show, and even had a shoot fight scheduled that fell through! A really good worker that will get a lot more opportunities to shine next year."
"The Roppongi 3k run has been great. They ruled the Super Jr. Tag League tag tournament and they regularly elevated crap teams in ROH to decent showings. Sho and Yoh will absolutely make the list."
299. Kazusada Higuchi (3 ballots, 139 points)
High Voter: Sam DiMascio (38)
298. Ruby Riott (6 ballots, 141 points)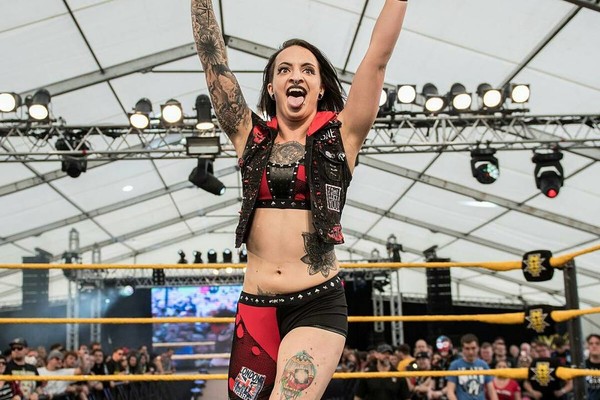 High Voter: Brittany Fernandez (22)
"Really surprised she has not been nominated yet. Has had a real fun year from the Nikki Cross feud to now the feud with the Iconic Duo.
She always deliveries."
"I like Ruby, but I don't think she's been all that great in NXT. The Takeover: Chicago triple-threat match, while fine, was a bit of a mess and she was eliminated rater quickly in the rematch. The only really good match she's had was against Ember Moon. Unless she delivers a series of truly awesome matches, she won't make it."
"She's had a solid year so far, but I'm not sure I can fit her in. The Ember match is really good & she had a terrific selling performance on NXT TV in a triple threat with Ember & Sonya Deville. The feud with Iconic Duo has been fun, but hasn't delivered great matches or stellar performances. Her debut in Orlando is very good & she added a lot to the match which helps her case. Otherwise, I thought she looked like a mess in her exchanges with Asuka at TakeOver Chicago (I'd blame Asuka too) & was lost in the shuffle a good portion of the summer."
297. Triple H (6 ballots, 141 points)
High Voter: onorub (11)
296. Kay Lee Ray (5 ballots, 142 points)
High Voter: Quentin Moody (42)
295. Yoshiko (2 ballots, 143 points)
High Voter: John Carroll (20)
294. Thor Theriot (2 ballots, 144 points)
High Voter: Steven Louis Lerner (28)
"NWL-KS guy has really had a ton of fun matches this guy as jacked dude who can do some flying stuff and appeal to a local audience. His feud with Jeremy Wyatt has been especially good and he's the sort of all around talent that you can plug in against almost any opponent and get a good match"
293. Tessa Blanchard (5 ballots, 144 points)
High Voter: Tyler McBee (9)
292. Arisa Nakajima (2 ballots, 146 points)
High Voter: JML (24)
"She's only had two great singles matches that I can think of with Nanae Takahashi and Hiroyo Matsumoto but the rest of her resume is her strong tag work. Whether it is her Best Friends Tag stuff or teaming with Nanae, her tag matches are always great. Her and Fujimoto might be the most underrated tag team in the world right now."
291. Dolph Ziggler (7 ballots, 148 points)


[LOWEST RANKED 7 BALLOT WRESTLER]
High Voter: Sean (46)
"Listen.
Hear me out on this one.
His 2017 wasn't as good as his 2016. There was no way it could be. But he's had a good year.
I think folks are just tired of him. He's been on TV too long. He's absolutely one of those guys that should probably go hang out in NXT for a while and help teach and train folks. Instead, he's a gatekeeper for the main roster. Not necessarily the worst thing in the world. But still, I see why you're fatigued.
Here's some matches worth seeking out:
vs Corbin, 1/3/17
Six Man #1 Contenders match, 4/18/2017
vs Nakamura, 5/21/17
w/ Owens vs Nakamura & Zayn, house show, 5/28/2017
MITB ladder match, 6/18/2017
vs Nakamura, house show, 7/15/2017
vs Roode, 10/31/17
vs Roode, Starrcade, his best match of the year, 11/25/2017
vs Corbin vs Roode, 12/17/2017
Too much good stuff there to leave him off my list."
290. Yukio Sakaguchi (3 ballots, 149 points)
High Voter: John Carroll (35)
289. AJ Gray (3 ballots, 151 points)
High Voter: Siobhan de Havilland (25)
"I admit I can't be fully objective about him because he's one of the guys I really want to do well, but he's also one of my favorite young guys to watch. Crazy athletic dude who comes from a football background so he can do all the power stuff, but he also is a top tier indie flyer. Legit an insane person when it comes to dives and flips. I felt he kind of stole the show at the last Southern Underground Pro show in the scramble match, I've liked his work in Anarchy this year, and when I get to the last couple of AIW shows I expect that he will have killed it there given the hype around his performances."
"Has to make my list. You don't get explosive flyers who have meat on their bones often enough.
Anarchy stuff with Ryan Vega was fun. Need to catch up though because the Gunner Miller match seems too good to not watch. The SUP debut show stuff was hot. Remembering he had a Dojo Wars match which was good?
AIW not having 2017 content on PBTV means they are still incredibly irrelevant to me."
"The Gunner match wasnt a high point, he's had many other better matches.
Watch the one with Kyle Matthews"
288. Josh Barnett (5 ballots, 154 points)
High Voter: Sam DiMascio (45)
"Confirmed shooter. Thatcher match is great."
"His NEW match is also great. If I watch the Bobby Lashley match he makes it in my top 50. If I watch the Cobb match he could make it higher. I don't think it is possible to watch the Cobb match unfortunately which physically hurts me."
segundacaida.blogspot.com/2017/12/igf-new-opening-series-452017.html
287. Jack Sexsmith (5 ballots, 154 points)
High Voter: Brock Jahnke (44)
"Sort of graduated this year from really fun novelty act to one of the most over babyfaces in PROGRESS. The Zack Gibson feud totally worked for me, and the Paul Robinson match is really good too. Then of course, when given opportunities against Banks and Dunne, he really stepped up and delivered in a way I didn't expect. Probably an outside chance to make my list."
"Definitely will make my list. Certain aspects of the gimmick worry me and it's a little too cute for its own good in serious matches, but I'm hard pressed to name more than a handful of babyfaces in Europe I like more right now. The Gibson stuff is all great, with his run in SSS16 being notably moving. Going to make an effort to seek out his non-PROGRESS stuff and if there's anything worthwhile there, I can see him breaking my top 50."
286. Taiji Ishimori (5 ballots, 155 points)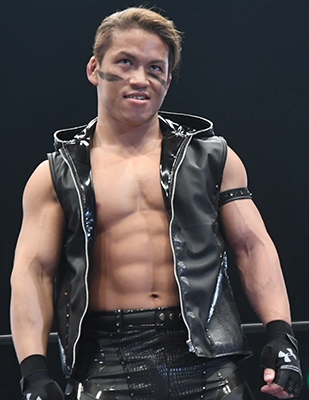 High Voter: ScorpioCorp (38)
"One of the most underrated guys in the world, adding the smoothness in one of the year's best tag teams with Hi69 & feud with RATEL's, as well as arguably the best Jr. Heavyweight match in Japan this year vs. Harada. His Impact work is solid, not special, and yet clearly the best he can make of a bad situation. His attire and look is horrendous but he deserves a look I would say in the 45-75 range."
285. Titan (5 ballots, 155 points)
High Voter: Siobhan de Havilland (33)
"Fun guy to get a lot more opportunities outside of Mexico. The KUSHIDA match in the UK was a hoot, and I can always go for more random CMLL guys in NJPW."
"Always a lot of fun in tag matches. His stuff in NJPW specifically is worth watching. Also has some decent lightning matches to his name."
284. Xtreme Tiger (2 ballots, 156 points)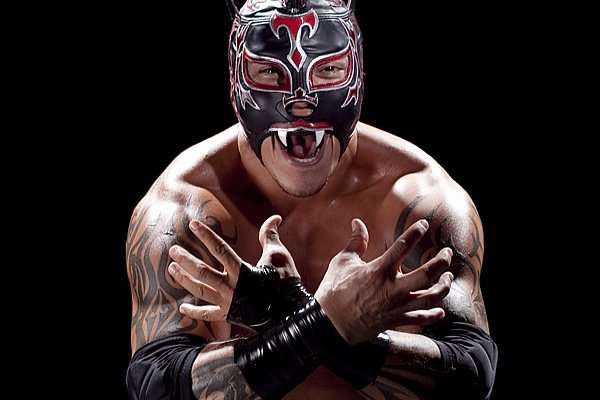 [HIGHEST RANKED 2 BALLOT WRESTLER]
High Voter: Jon (22)
"It's wild how good he has gotten over the past 10 years. I am not quite sure when he got good, as I skipped his matches for years since he was so bad at first, but he has had 2 of the best matches in Mexico this year: his 5/7 match vs. Dragon Lee is a great sprint in the vein of Dragon Lee vs. Kamaitachi, and his 7/15 match vs. Virus is built like a more traditional NJPW juniors match with fun (if ultimately inconsequential) matwork to start and a good build to bigger and bigger spots and near-falls. Both have Tiger working underneath with good looking comeback spots and actual decent selling. Saying Xtreme Tiger has decent selling is as wild to type as his spots. He hits his spots smoother than he ever has before and maybe he is just in the ring with better wrestlers than he was 10 years ago, but the pacing and selling in his matches is actually good now. I have not seen a lot of his stuff this year, but his work in those 2 alone is worth a spot on my ballot. Some of the other matches on my list are not altogether anything special but he stands out in all of them."
"Need to watch more but the Virus match INSTANTLY puts him in the conversation. Insane how he still comes off like a prospect despite being around for so long feels like someone we'll circle back on and go "Wow, this guy was a total nutjob for a long time wasn't he?" in a very loving manner. The Virus match specifically is one of the best building spot heavy matches you'll watch all year."
"This match with Hechicero is fantastic. It's structurally very similar to the Virus match, with matwork to start and a build to bigger and bigger spots. I avoided Xtreme Tiger matches until he was in Elite last year. When the hell did he get this good?"
283. Aric Andrews (5 ballots, 156 points)
High Voter: Bucky (44)
"Kind of an unsung hero of CWF Mid-Atlantic this year, a total throwback of a scuzzy heel to the age of Doug Somers and Bobby Bass but with the frame of an almost freakshowish carnival act. Andrews is not fancy, he's just a simply hateable fuck, who has fun tv matches where you cheer fiercely for him to lose no matter who his opponent is. He has one of the better Trevor Lee matches of the year, and the Cam Carter sprint is one of the most fun and exciting matches of the year. One of my favorite bad guys in pro wrestling."
"The Trevor Lee match was tied with the Nick Richards match as my favorite Lee title defense of the year, and they did that without any of the gimmicks and short cuts of the Richards match. He is such a classic sleaze, and everything he does looks great."
282. Hideyoshi Kamitani (3 ballots, 157 points)
High Voter: Sam DiMascio (22)
281. Mat Fitchett (5 ballots, 157 points)
High Voter: Sam DiMascio (29)
"The Besties are a very good tag team, and he has some really good singles matches this year with KLD, ZSJ and Riddle. I really think AAW has missed the boat on maximizing his impact, but he pretty much always delivers in that setting when they give him a big match. Tends to sort of combine explosive offense and big pacing with a more traditional approach to building a match which I do appreciate. There is probably a gap between his potential and talent and his output, but that isn't really his fault."
280. Jay Briscoe (6 ballots, 160 points)
High Voter: Kevin (58)
"Still a great wrestler, tremendous banterer, and totally credible badass. He and his brother had a great showing at the wXw tag league, and that was even with an injury to an opponent taking away what was arguably the most anticipated match up they had on the table. It's weird to say this but he's one of the better guys ever at breaking up falls and timing cut offs. Need to watch more ROH and see what I've missed "
"He's my favourite current wrestler, I love his promos and his in ring work is so damn intense you can't not love him."